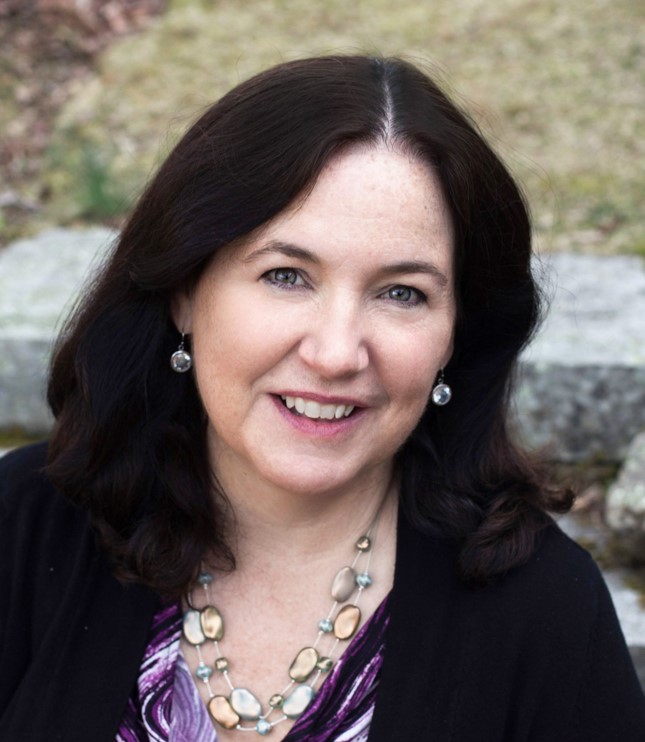 About Star Dargin, PCC, CPCC
Star incorporates over twenty years of proven corporate leadership experience into her highly successful coaching and speaking work of nearly two decades. Specializing in building authentic leaders strongly aligned to organizational goals, she delivers results with a direct bottom-line approach.
Star Dargin has built a diverse resume across multiple industries and leadership positions before founding Star Leadership in 2000. Star has lead both domestic and international teams. Her roles have included Director of Engineering, Director of Project Managers, and International Program Manager.  Through her experience in such areas as the software engineering, project management, education, and products, she saw firsthand the negative organizational impact of unprepared leaders. Intelligence and potential are not enough; leaders often lacked the tools and self-knowledge they needed to be effective.  In response, she has developed her unique approach designed to equip leaders with the knowledge and tools needed to sustainably build cohesive, functional, positive, results-oriented teams. Her approach and effectiveness have been honed through over 2000 hours of coaching clients and delivering hundreds of successful training modules.
 A key pillar of Star's unique approach is from a place of gratitude by integrating apparent opposites into a synergistic whole. By relying on the power of the word "AND," conditions that might be seen as in conflict can be opened and effectively combined. The result is a strong, rapport-building, innovative, and inclusive approach to team building and problem solving.  Her speaking style is engaging and thought producing on topics of:  leadership, project management, team building, and effective communication.
 She is the author of many articles and the book, Leading with Gratitude:  21st Century Solutions to Boost Engagement and Innovation. The book is the topic of many of her keynotes and is focused at leaders wanting to improve productivity of themselves and their teams. Star has been twice nominated for Business Coach of the Year by the International Coaching Federation of New England (ICFNE).  
 She holds a B.S. in Computer Science, and has earned coaching certifications through the International Coaches Federation (ICF) and the Coaches Training Institute (CTI). She is a member of the National Speakers Association (NSA), and is affiliated with the Project Management Institute (PMI).  She's been teaching project management at Boston University since 2000.
 Clients: Mid to large businesses; top performing, middle to senior level professionals and independent business owners who are motivated to improve their leadership style.
 Fun Fact: Early in her career she had the privilege of working as an engineer in a speech technology research and development group.  The last project she worked on was for Stevie Wonder, getting his synthesizer to talk to him.  The voice from that product is now the voice Steve Hawking's use.  It was also Carlo's voice as part of radio history, Boston's WBCN on the Charles Laquidara Big Matteress show.
Personal:  Star is happily married and living in New Hampshire with her husband Steve, her son Kevin , and their turtle Leo.  Their other two adult sons and daughter in-law live nearby.
Sample of Past Public Speaking Egagements:  
NH High Tech Council  – Agile and Project Management – Dec 2017
PMI NH – Difficult Conversations – May 2017
Oasis Center – Gratitude Assessment – June 2017
PMI RI/Maine – Leadership at the Movies, Lessons from Hollywood – 2016
Professional Development Day, MassBay PMI – Team Coaching – 2016
Central Mass, Team Coaching – 2015
MASS ALFA – Coach, Lead, or Manage – Oct 2014
PMI Global Congress – Managing Intangibles – Oct 2013
PMI Global Congress – Coach, Lead, or Manage – Oct 2014
Central Mass Project Management Chapter – Change: It Happens – 2009
Goals and Dreams 2008 – Renegade Writers New Hampshire, January 2008
Power Networking – UMASS UMASS/Medical Lunch Series , May 2007
Effective Decision Making: The Beginning of All Good Things – Hewlett-Packard, January 2006
Executive Briefing on Team Building, Guest Lecturer – Boston University, October 2004
Leadership Style, October 2004; Decision Making, January 2004 – The Nutfield Networking Group The Dance of Survival, Success and Significant Contribution
Decision Making Collaborative Style – Information Technology Training Conference, June 2003
Leading Virtual Teams, co-presenter with Stefanie Heiter – Project Management Institute, Mass Bay Chapter, January 2003
Moderator for Consultants Success Stories – MassWIT (Massachusetts Women in Technology) May 2002
Discussion Leader for Networking Stories, Hints, and Tips – Women in Networking, March 2002