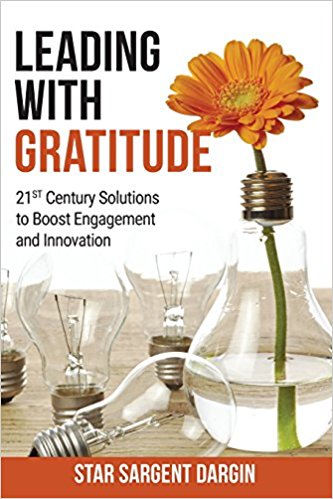 After 15 years of conscious practice, 5 years of knowing I had a book in me, and 2 years of gratitude and leadership immersion. Before you order make sure you check out below who the book is targeted to, it's not for everyone. You can order your copy here on Amazon at $14.97 each. For 10 or more copies a volume discount is available. Just contact us. I'm excited and ready! I'd love to hear from you. If you like what you read, please leave us a review on Amazon. This book is for business leaders and middle managers who are:
Capable and competent in their area of expertise
Already grateful and want to use it as foundation for coaching individuals and teams
Want to be more confidence in their job
Stuck, and not the support they need
Leading difficult people and teams
Challenged to over-perform in stressful and complex jobs
In changing environments that are facing uncertainty
Motivated to build trust and engage fast with teams and individuals
Looking for innovative ways to be more successful
Wanting to improve the integration of their personal leadership style into all areas of their daily work
Open to and learning and trying something new
My book talks about how successful leaders use gratitude and specific stories of how it help leaders, How does gratitude help you in business?