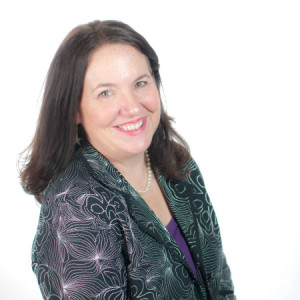 Star's coaching and training style offers a balance that combines opposites to create a synergistic whole.  This approach uses the power of the word "AND" in its ability to combine and open up conditions that are usually seen as opposites or in conflict.  It is a strong, rapport-building, and inclusive approach to analysis and problem-solving.
In coaching, the client is the expert; in training the trainer is the expert.  Star uses both of these delivery systems to create results that are relevant, effective, and successful.  Her clients report that she is powerful AND supportive, and more.  She will start where you, your team or organization is now, to move current realities to their desired future. She gathers together and synthesizes details to create order that fits into a larger context. She offers practical solutions that apply to now, as well as strategies that are in alignment for the longer term.  Star elicits and engages the knowledge and energy from those who normally don't participate, and is adept at regulating those who over-participate!
Her materials include a rich store of classic and contemporary models for gaining insight into a situation, as well as models that she creates from her understanding of her clients' needs and goals.  She knows how to apply the right balance of doing AND being.  She is able to manage in chaotic situations and environments to create clarity and order from them.  She knows how to push and challenge and mine the issues more deeply AND when to pull back and simply provide support.  Star helps clients to implement processes and structures for success AND knows when to abandon or adjust a strategy that isn't working.  She knows when clients are ready to take action toward change, or when improving on the status quo is more important.  Star has tested knowledge and proven experience with models AND is always open to use leading edge findings to bring to client solutions.  She has logged over 2000 hours with hundreds of coaching clients, and has delivered over one hundred successful training modules.
Star has eclectic background experience in engineering, leadership, organizational management, and project management, consultation, teaching and coaching.  Her client experience includes industries and operations in publishing, high technology, small business, bio-technology, university and other learning institutions, state agencies, and freelance independent workers.  She works as an independent professional AND collaboratively with other coaches and trainers to provide her clients with complete solutions.
Professional/Corporate Experience
Owner/Founder of Star Leadership Training/Coaching/Consulting firm since 1996
Nominated for ICF-NE Business Coach of the year 2013, 2014
Member of National Speakers Association, 2016
Senior Instructor with Corporate Education Group
Director of Project Management, Inforonics
International Engineering Project Manager, Reed Elsevier
Adjunct Professor and online facilitator at Boston University since 2000, graduate level courses
Director of Engineering, FTP Software, Inc.
PathWORKs Client Engineering Senior Manager, Digital Equipment Corporation
Real Time System Software engineer, Lincoln Labs, Digital Equipment Corporation
Lecturer: UMASS/Medical Center
Selected Speaking Engagements
MASS ALFA – Coach, Lead, or Manage – Oct 2014
PMI Global Congress – Managing Intangibles – Oct 2013
PMI Global Congress – Coach, Lead, or Manage – Oct 2014
December 2009 – NH Project Management Chapter – Time Management: Your Way
December 2009 – Boston Project Management Career Clinic
August 2009 – Central Mass Project Management Chapter – Change: It Happens
Goals and Dreams 2008 – Renegade Writers New Hampshire, January 2008
Power Networking – UMASS UMASS/Medical Lunch Series , May 2007
Effective Decision Making: The Beginning of All Good Things – Hewlett-Packard, January 2006
Executive Briefing on Team Building, Guest Lecturer – Boston University, October 2004
Leadership Style, October 2004; Decision Making, January 2004 – The Nutfield Networking Group The Dance of Survival, Success and Significant Contribution – Women in Networking, September 2003
Decision Making Collaborative Style – Information Technology Training Conference, June 2003
Balancing your Life with your Job Search – The Nutfield Networking Group, May 2003
Leading Virtual Teams, co-presenter with Stefanie Heiter – Project Management Institute, Mass Bay Chapter, January 2003
Moderator for panel on Tips and Techniques for Job Searching Today – Women in Networking, September 2002
Moderator for Consultants Success Stories – MassWIT (Massachusetts Women in Technology) May 2002
Moderator for Networking Hints and Tips Workshop – MassWIT, March 2002
Discussion Leader for Networking Stories, Hints, and Tips – Women in Networking, March 2002
Moderator for Women Consultants Panel – Women in Networking, September 2002
Education & Affiliations
PCC, Professional Certified Coach status through International Coaches Federation

Star is a C.P.C.C. certified co-active coach with certification through The Coaches Training Institute. www.thecoaches.com
Past board member of the International Coaching Federation International – New England. www.icfne.org
Past president and current board member of Women in Networking (WIN). www.win-mass.org
Star holds a B.S. in Software Engineering